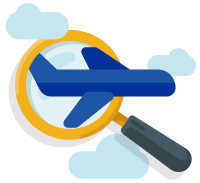 Whether new to flight simulation, or already an avid gamer, take flight in our simulator lab with the guidance of an FAA Certified Flight Instructor. This immersive experience includes, but is not limited to:
Fundamentals of Flight
Flight Instrument Knowledge
Basic Simulator Operations
Simulator Challenges
DATES
June 28, 2023
SOLD OUT!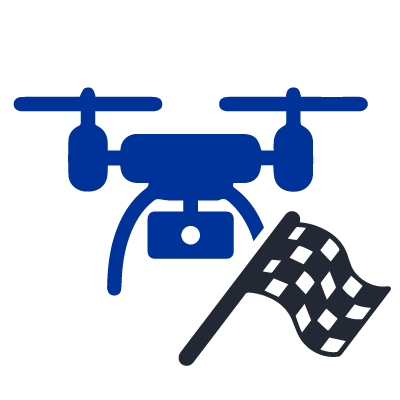 On your mark, get set, DRONE! Experience the thrill of one of the newest sports, FPV (First Person View) drone racing. Begin the day learning how FPV drones work and conclude with actual indoor flying. This Saturday experience includes, but is not limited to:
Drone Components
Drone Simulator Flight
Drone Racing Challenge
DATES
Select Days,
9:00am – 1:00pm
Make your summer a memorable one with our week-long, five-day camp. Students will be immersed in many areas of aviation and aerospace, from aviation history to popular areas that include Flight, Drones, Engineering, and Mechanics. This experience includes, but is not limited to:
Hands-On STEM Activities
Guest Speakers
Field Excursions
DATES
There will be no more camps for the 2023 Summer season. Please check back in the early Fall of 2023 for Summer 2024 dates. Or, if you like, fill out the e-mail list form by clicking the button below.
Rising Aviation Camp FAQs
Where is the camp located?
All camps are held on the campus of Rising Aviation High School, located at the Addison Airport, Addison, Texas.
Rising Aviation High School
15506 Wright Brothers Dr
Addison, TX 75001
Will there be additional camp dates added?
Yes! Additional camps dates will be added throughout the year. Please check back often for future camp availability.
Can my child attend more than one camp?
Yes, absolutely! Your child can attend as many camps as you'd like.
Additional FAQs will be provided soon.
Open Enrollment for Future Aviators.