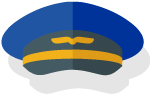 Rising Aviation High School Prepares Your Teen for a Career in the Aviation Industry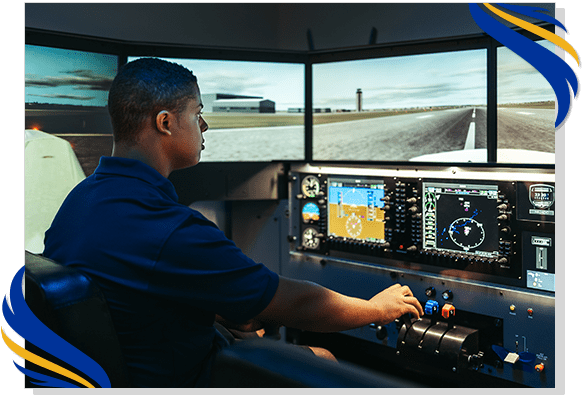 What My Student Will Have Upon Graduation from Rising Aviation High School
Students will graduate with an accredited high school diploma with a STEM Endorsement and be ready for career, further education, or military opportunities.
Students will also have the opportunity to obtain their Private or Remote pilot's license under the watchful tutelage of the CFI's at Thrust as well as our own on-staff instructors. Students are able to satisfy all of their flight hour requirements as part of their high school curriculum. 
What Opportunities Exist for My Teen After Rising Aviation
Rising Aviation High School in Addison, TX

There are an incredible number of exciting aviation, aviation-related careers, and ongoing aviation training opportunities available for students upon graduation from Rising Aviation High School.
Over the next decade, aviation and aerospace industry will require 2.3 million employees in a $9 trillion market.  Aviation employs people in finance, business management, customer service, engineering, electronics, software and hardware development, marketing, sales, insurance, science, law, medicine, real estate and many other occupations.
When you graduate from Rising Aviation High School, the possibilities for advanced training in the aviation and aerospace sectors are endless – because you are graduating with a big head start in the industry.
To turn your passion into a reality, ongoing education and training may be necessary. Many aviation careers require a college degree, technical school education, specialized career training, or additional Federal Aviation Administration (FAA) certifications.
But, the good news is, ongoing, specialized education and training often mean positions with higher wages, excellent job security, flexibility and mobility. Chances are, you can go on to work in virtually any aviation job of your choice:
Pilot
Licensed Drone Operator
Air Traffic Controller
Aircraft Maintenance Engineer
Aerospace Engineer
Airline and Airport Operations
Aircraft Manufacturing and Maintenance
Scientific and Technical Services
Law and Law Enforcement
Fire Fighting
Exploration
Meteorologist
Avionics Technician
Safety Inspector
With the "leg up" from a Rising Aviation High School Diploma, and a full head of STEAM, the sky's the limit!
A Flight School for Students with a STEM Accredited High School Curriculum


Open Enrollment for Future Aviators.