Fixed Wing Pilot's License Program for My Teenager

How Local Dallas and Addison Area Teens Can Get Their Pilot's License
If your teen is interested in learning to fly – and if you live in the Dallas-Forth Worth, Addison area – your teen can work towards earning a Pilot's Certificate (or Pilot's License) from the Federal Aviation Administration (FAA) thru Rising Aviation High School.
Located at the Addison Airport (KADS), Rising Aviation offers a Fixed Wing Pilot License Program for it's students to work towards earning this certificate – alongside their high school studies. If you're interested in learning more about this amazing program – contact us!
What is a Fixed Wing Pilot's License?
There are several different types of pilot licenses (technically called "certificates") — depending on the type of aviation and aircraft one wants to fly. The fixed wing pilot licenses are the most common as they refer to the types of aircrafts that generate lift through a combination of airspeed and the wings' shape, as opposed to helicopters or drone pilots.
These fixed wing license types include the Sport Pilot, Recreational Pilot, Private Pilot, Commercial Pilot, and Airline Transport Pilot. For a student interested in a future career in aviation or possibly as a pilot, the standard starting point it to obtain their Private Pilot License (PPL). This license offers significantly more allowances in flying than a sport or recreational license, but are still not allowed to fly for commercial purposes and must not be compensated for piloting services.
What's Included in this Addison Area Program
Rising Aviation's Addison area students that apply for the Fixed Wing Pilot's License will be set up to earn their PPL by the time they graduate high school. The program covers all of the steps and requirements of earning a Private Pilot's License, including:
Obtaining a Student Pilot's Certificate
Classes & materials to study for the FAA Pilot's Written Exam
Obtaining Logbook Endorsements from Flight Instructors to be able to complete Flight Training
Completing 40+ hours of Flight Training
Obtaining a third class medical certificate from an FAA-designated Aviation Medical Examiner (AME)
Passing a Check Flight with an FAA Designated Pilot Examiner
Students in this program will begin working towards earning their PPL at the age of 16, when they are eligible to obtain a Student Pilot Certificate — the first step in learning to fly. To learn more about the other requirements and process of earning a Private Pilot's License, check out our informational blog: "How Can A Teenager Get Their Pilot License?"
Rising Aviation's Fixed Wing Pilot's License Program Steps
The Rising Aviation Fixed Wing Pilot's License Program to obtaining a Private Pilot's License starts their freshman year, when they begin Ground School & studying for the eventual FAA Pilot's Written Exam. Their flight school hours and studies each school year will proceed as follows:
Freshman Year
25-30 hours of Ground School + proficiency tests
Private Pilot Knowledge Written Exam completed
Sophomore Year
25-30 hours of Ground School + proficiency tests
If age 16 – obtain Student Pilot's Certificate and begin flight training
Junior Year
40-50 hours of flight training time (national average is 60)

20 hours with Flight Instructor, dual flight training
10 hours solo flight training, including some on cross-countries
(student operates under the certified flight instructor during solos)
(FAA requires 10 hours of solo flight)
3 hours of night flying
3 hours of in the clouds flying (instrument training)
3 hours of Check Ride prep
(Check Ride is the required proficiency exam with an FAA designated examiner they must pass to get their license)

Private Pilot ACS (Airman Certification Standards)
(Look up what they are tested over and the standards knowledge portion and ground portion)
Results in a certified PPL issued by the FAA
Senior Year
After they get the Private Pilot's License, students can continue building up their ratings and adding additional ratings:
Instrument Rating
Commercial Single Engine
Commercial Multi Engine
CFI Single Engine
CFI Multi Engine
CFI Instrument
Instrument Ground Instructor
Advanced Ground Instructor
Listen to senior year student, Nico, talk about his experience learning to fly with Rising Aviation!
The Benefits of Your Teen Having a Private Pilot's License
In addition to the career benefits of your teen having a STEM-related High School Diploma, obtaining a Private Pilot's License before graduating is a huge boost on a resume for anyone going into the aviation industry – regardless of if the teen is interested in a career as a fixed-wing pilot, drone pilot, charter operation and management, or another career in aviation.
The PPL is the foundation for all future aircraft pilot training and provides you with the necessary knowledge and skill to move on to more advanced pilot's licenses, such as a Commercial Pilots License (CPL) or an Airline Transport Pilots License (ATPL).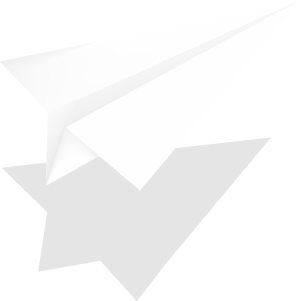 Open Enrollment for Future Aviators.